Waste Art Sculpture, Thailand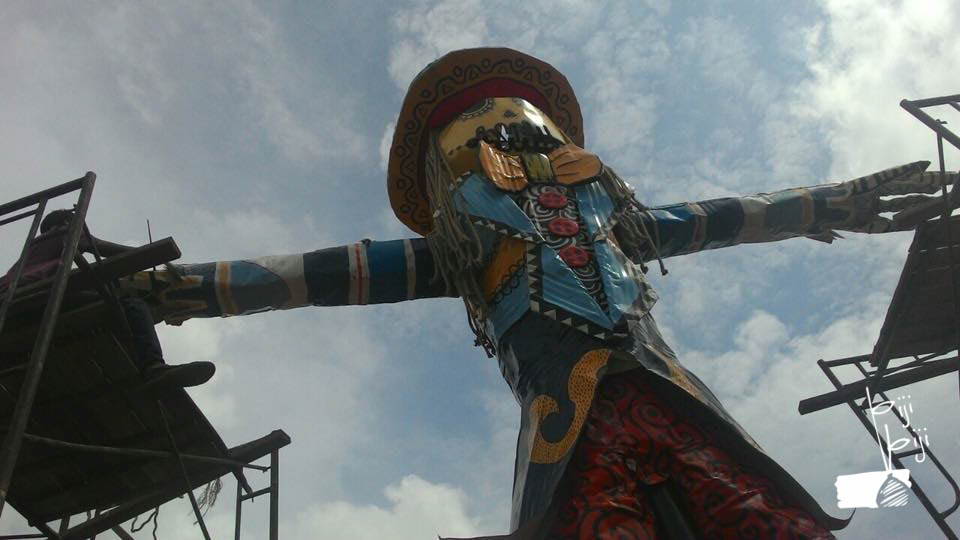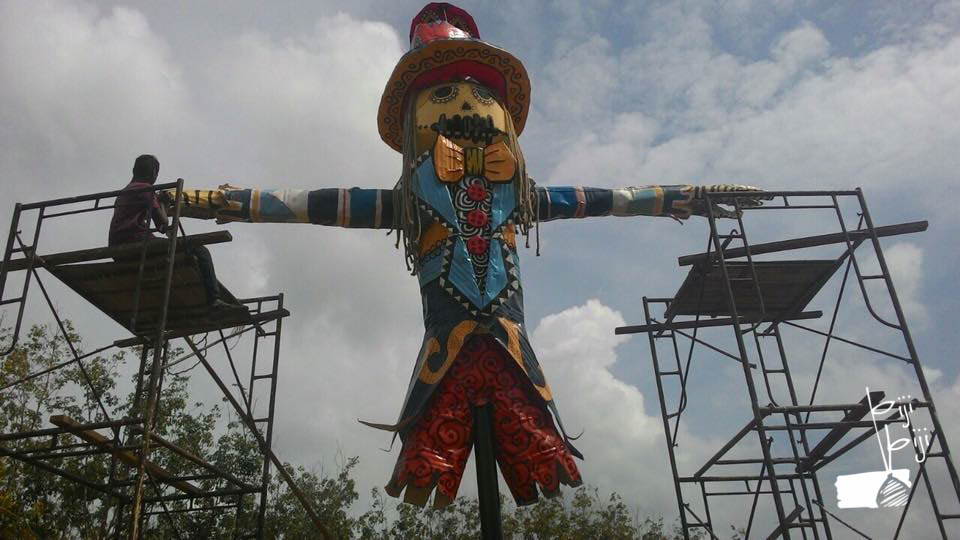 In collaboration with Agrovella, we brought Charlie and our Singing Plants to Danok Theme Park (Thailand). This project carries an important milestone as it was our first international project.
Charlie is the largest waste generated scarecrow on the planet! Made entirely from sheets cut out of scrap diesel drums and sculpted with a sledgehammer and imagination, Charlie is designed to put a smile on people's faces for decades.
Technical specs
7 meters tall.
30 diesel drums upcycled
600 kilograms.
800 human hours
Our in-house electronics department also installed our first permanent installation of Singing Plants. In this installation, plants are used as a medium for producing music by using Arduino, an open source micro controller. The team built their singing garden installation using a total of 30 plants.