All our designs start with a simple sketch..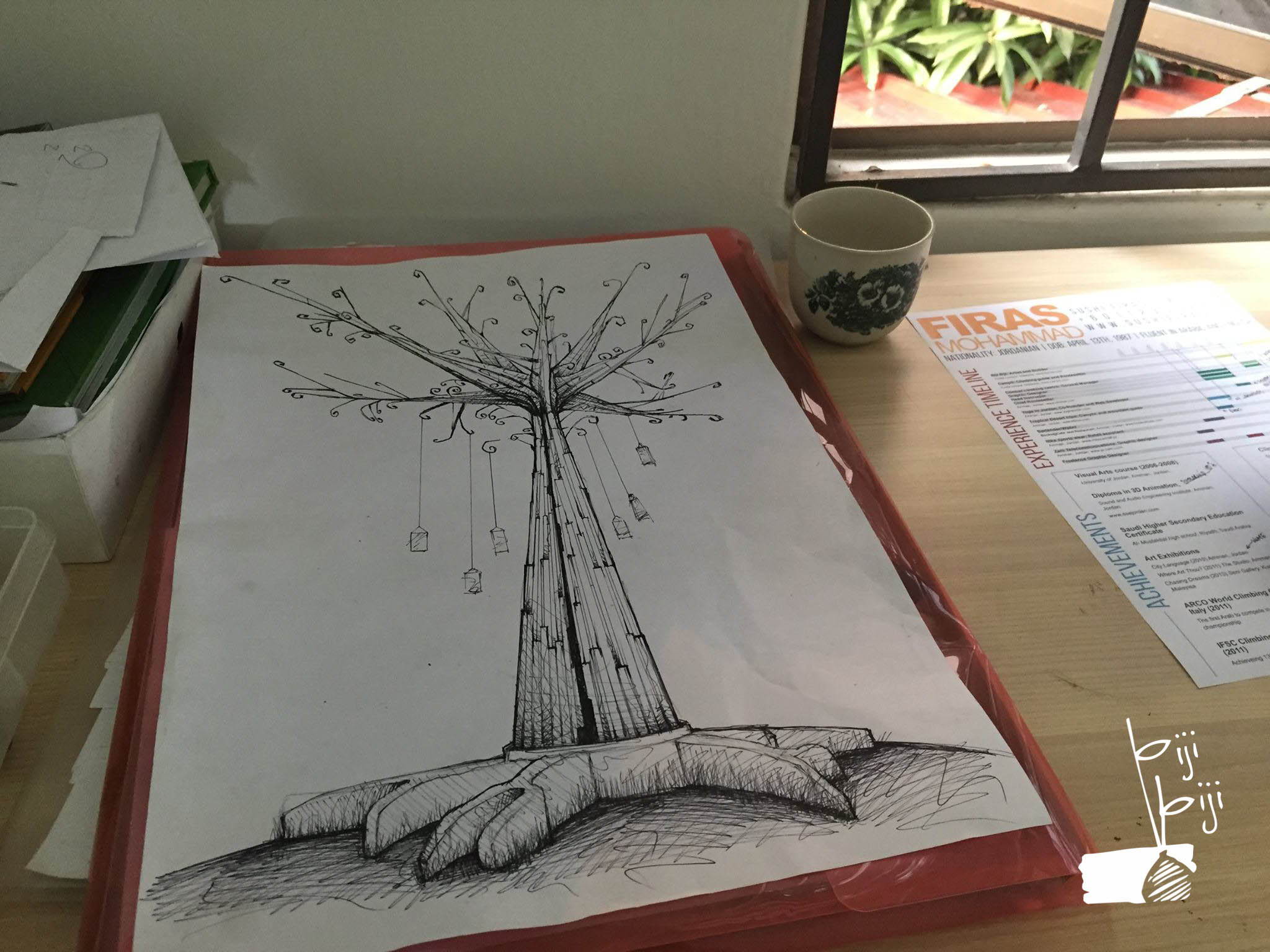 This sketch was then brought to life by our amazing team, now towering the sky of Penang!
The Eco Meadows Tree was made out of 50% reclaimed aluminum waste from one of their demolished slew galleries in Penang. The aim of the tree was to build a modular ever-changing tree out of waste materials, and encourage sustainable thinking by showcasing the potential of combining art with upcycling. The tree now stands at a height of 25 feet, spanning 40 feet from branch to branch. It's main foundation was constructed out of steel pipes and was decorated with golden luminous pieces sliced into shape.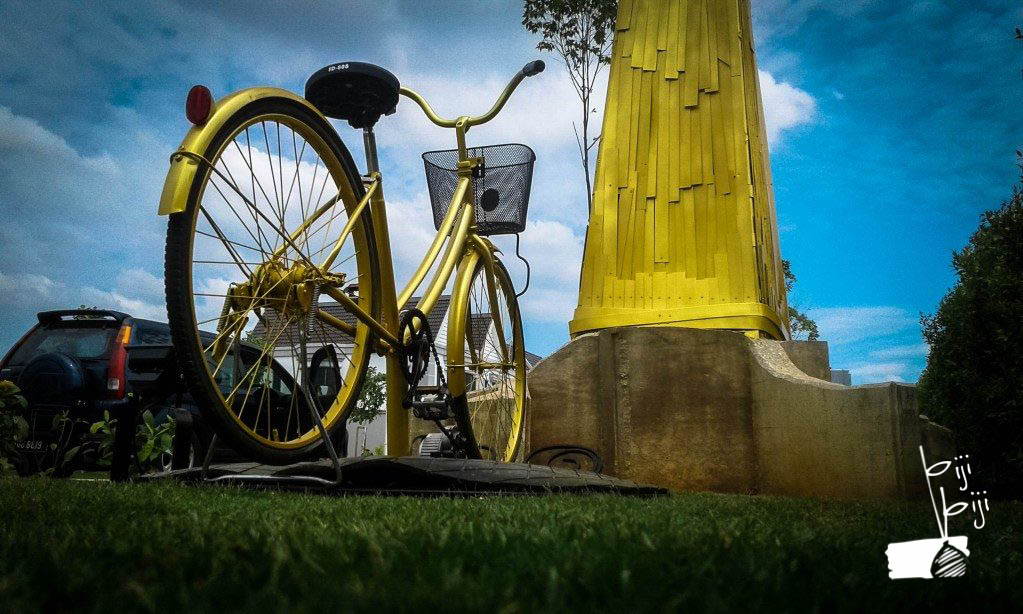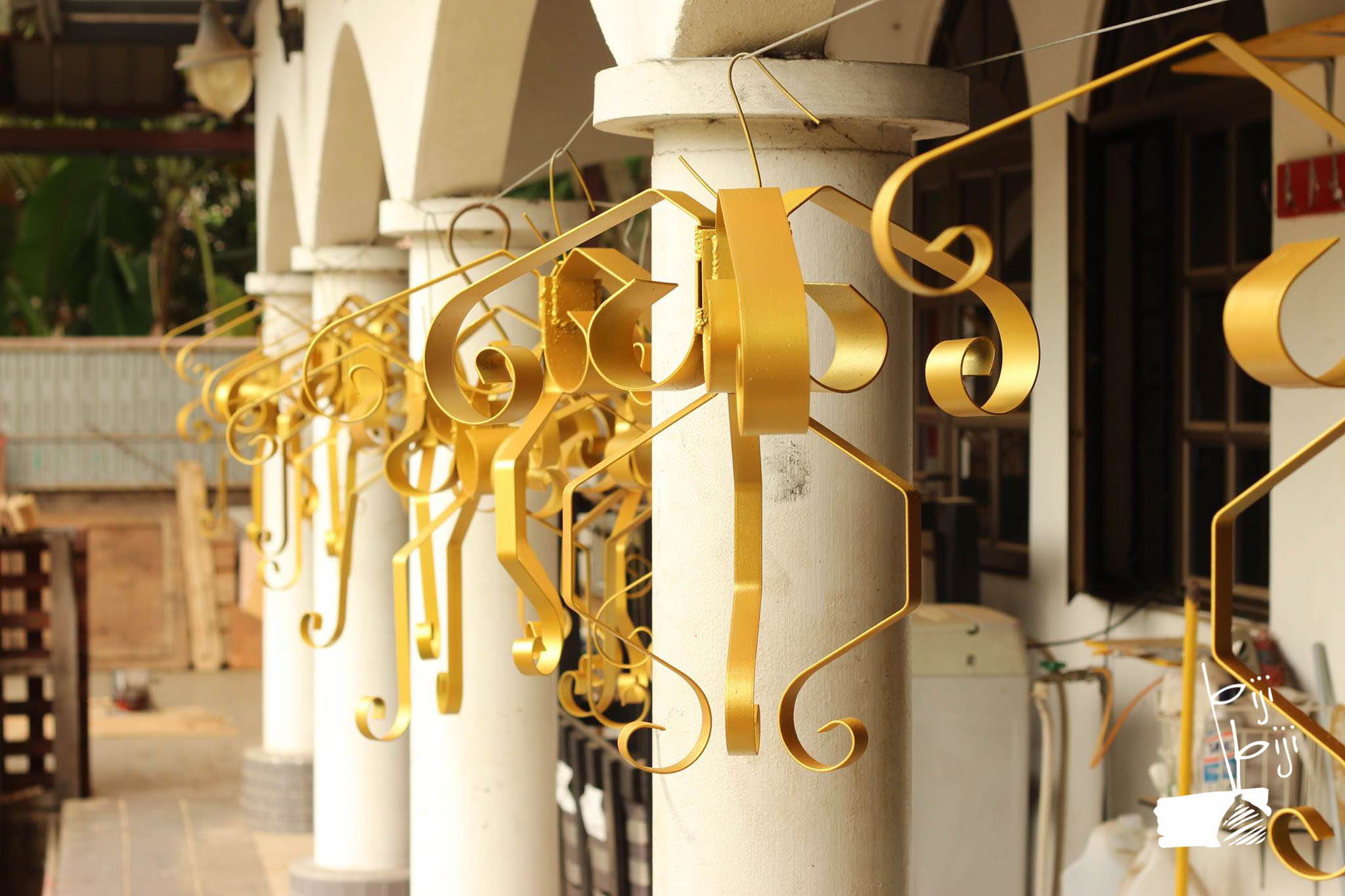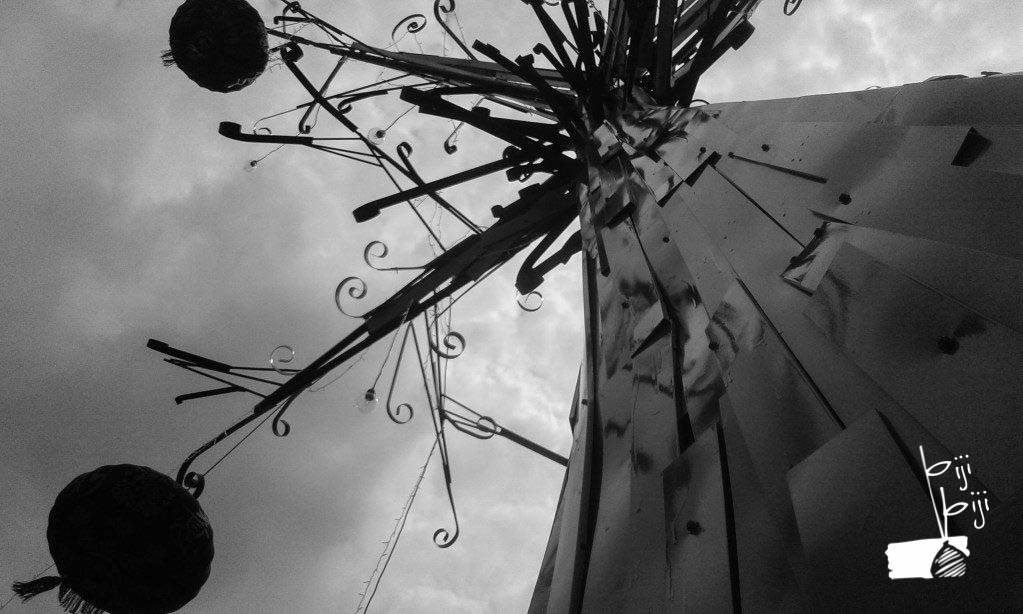 The aim of this project is to converge the message of sustainability through re-purposing waste, together with creative thinking. The tree is also illuminated with lights when the bicycle is cycled!
To see more of our art installations and other projects,