Sustainable Office Renovation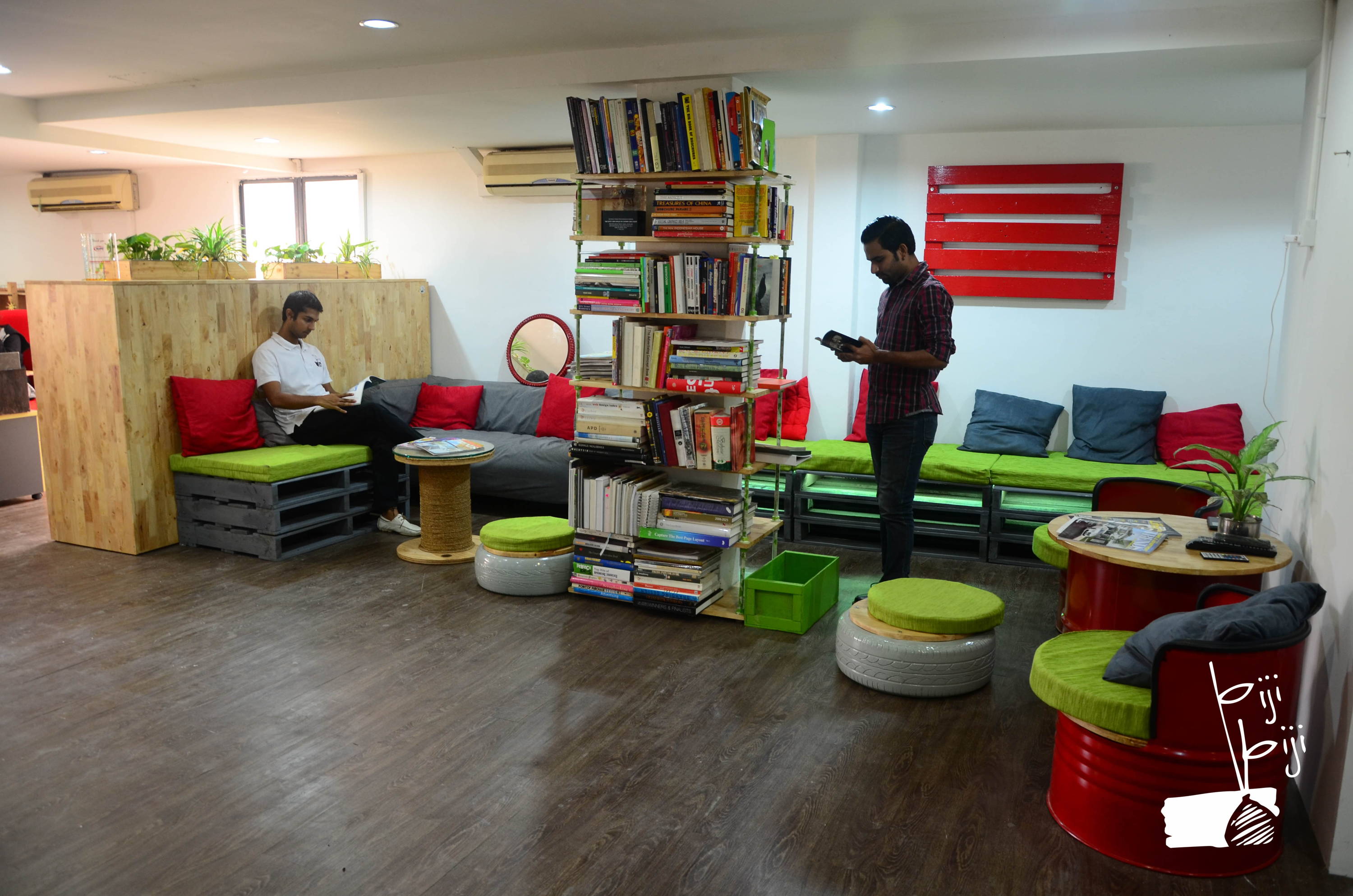 The Elipsis Office Renovation project was an upcycling renovation job which took 30 days of production time to complete.
Approximately 500 pieces of reconditioned pine wood from old pallets were used as office dividers, as well as staff lounge sofa seating, pantry shelves, bar stools and a coffee table. 50 pieces of reclaimed coin boxes from a security company were also repurposed into a multi storage shelf wall.
This project minimised the usual amount of waste produced, compared to regular refurbishment projects. Most of the furniture was upcycled to fit into the new office design. It was a fun and creative project to be part of!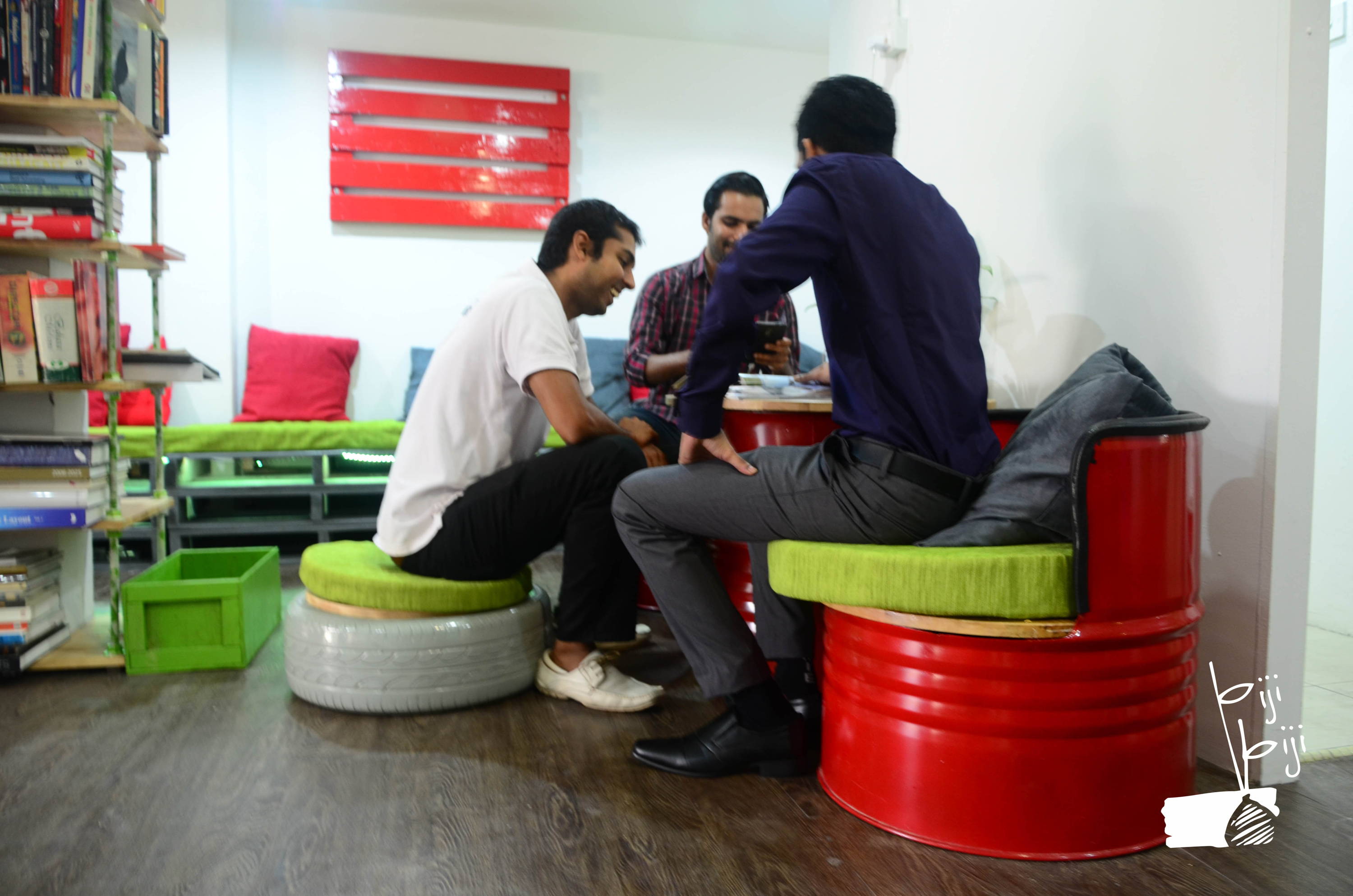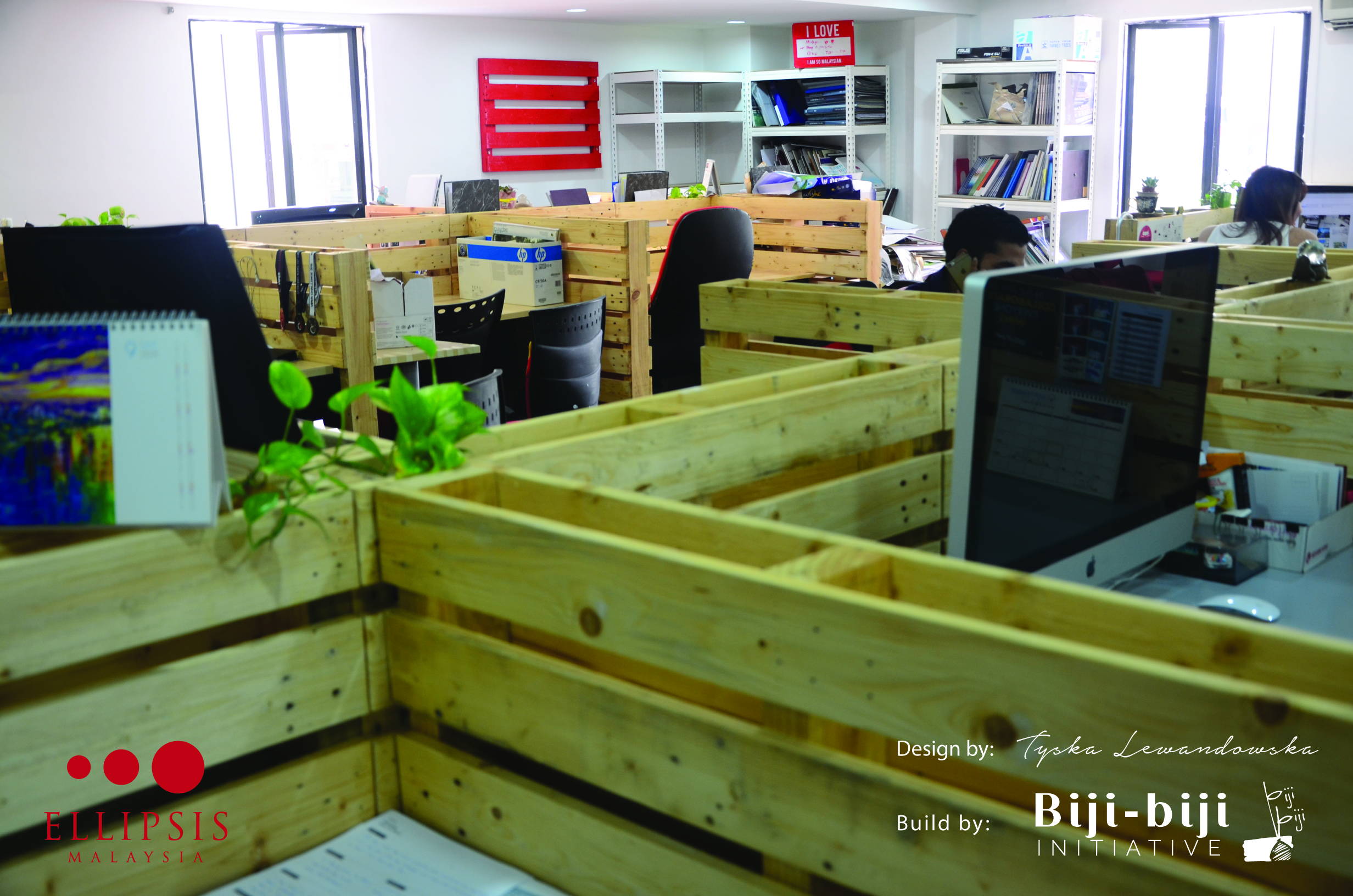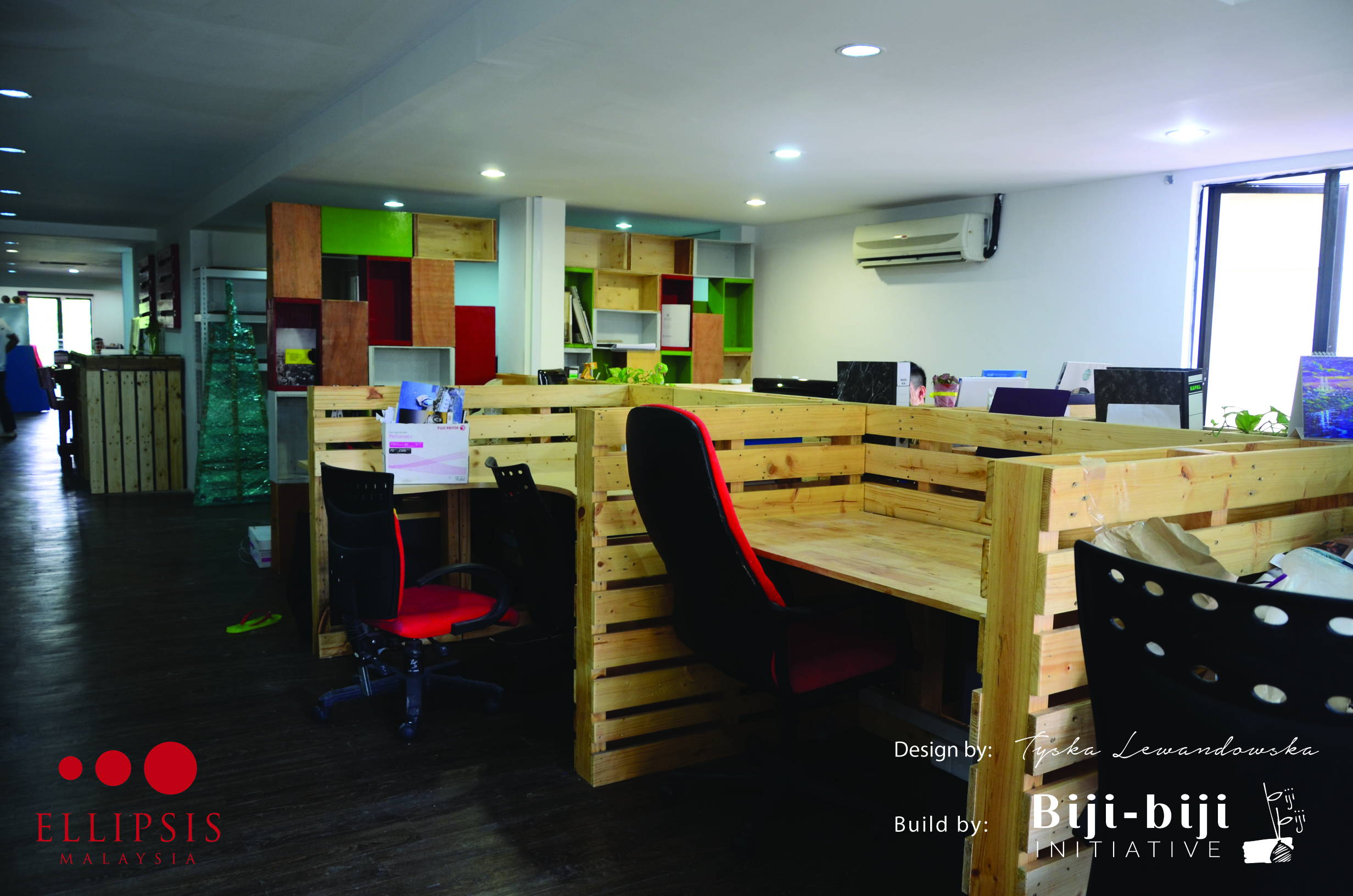 Waste Upcycled:
500 pieces of pallet woods
50 money boxes
4 tires