EcoWorld EcoFestival by Biji-Biji Initiative
EcoWorld's EcoFestival 2015 was a collaborative effort by Biji-Biji Initiative and EcoWorld, which aimed to be a sustainable and environmentally friendly festival, promoting sustainable living whilst engaging communities in various activities. It was the first of its kind in Malaysia; highlighting upcycling as its main theme and minimizing consumer waste during the event, The Festival was held in conjunction with World Environment day in Penang, Kuala Lumpur and Johor. The festival showcased activities which were fun, educational and suitable for all ages.
Our Strategies
Educational Talks and Workshops
Talks were conducted by prominent speakers in the field of green living and touched on sustainable neighbourhood living as a whole, to how individual households can create an ecological and economical living environments. At workshops, participants were thought to compost, make eco enzymes, use basic woodworking tools and to grow a garden in a bottle.
Bazaar
The bazaar exposed audiences to various environmental-related organizations that touched on different aspects, including agriculture, wellbeing and lifestyle. Vendors included Wild Asia, GrowTong, Edible Landscapes, I-Cycle, Tree Theathre Group, Zenxin, Sammkya, EcoKnights and Eats, Shoots and Roots.
Waste Art Installations
The aim behind waste art was to showcase one of the many reuse potentials of conventional wastes. Our signature waste art installation called The Tree of Life, was created by utilizing broken bicycle rims, plastic bottles and metal off-cuts. It now has a permenant home at EcoSky, Kuala Lumpur. .
Upcycled Furniture Showcases
Our production experts built furniture from bamboo poles, discarded logs, pallet woods and diesel drums for the festival. These materials were also incorporated in our green technology, allowing us to improve the sustainability of our electronic products. We strive to reuse every bit of waste and even incorporated the saw dust generated from furniture builds into table designs!
Green Technology
Renewable energy installations such as bicycle powered-lights and juicer were featured at the festival. A total of 330 juices were sold during the festival and 1.58MW of energy was produced by the participants which is enough energy at one instant, to power 1,500 houses!
Festival Waste Management
Majority of the items at the festival were made by incorporating waste, renewable, second-hand and sustainable materials. The amount of waste upcycled to meet the needs of the festival was measured in order to have a good understanding of the impact we made and for better goal measurement towards future improvements.
Our Impacts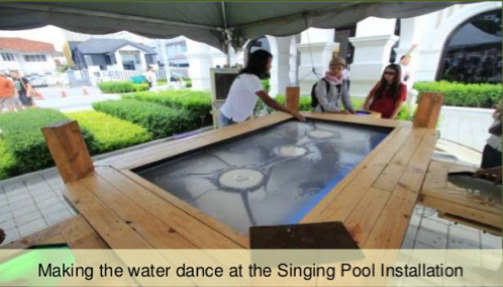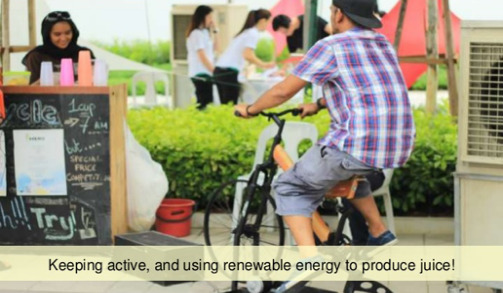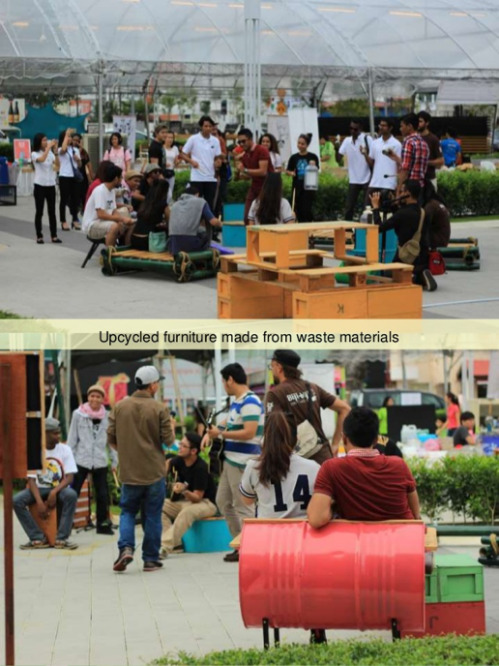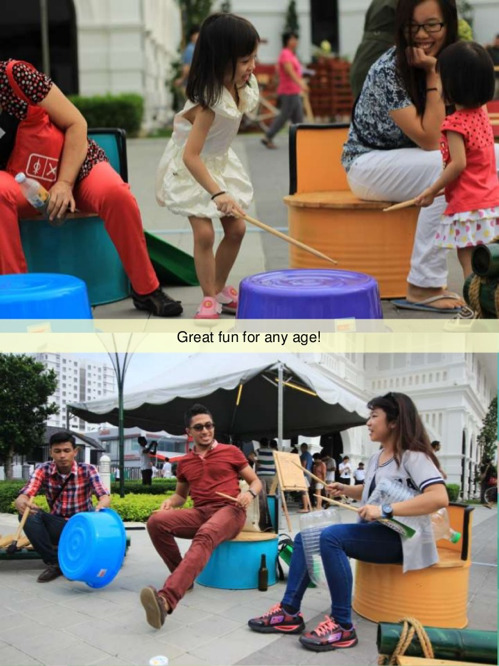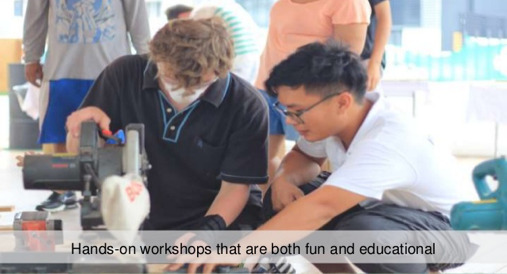 ---